Skincare — simplified.
Multi-benefit, organic skincare. Made in California.
---
Gentler to skin and our planet — the antidote to lengthy skincare routines.
TESTIMONALS
Kindly Restore changed my skin! The most calming and hydrating product!! It saved my skin, literally bring this everywhere with me.
—Katee, 26
I have dealt with cystic acne since my early teens. I've tried everything under the sun. I've been using Kindly Restore for almost two months with no prescription products, and my skin is so calm and honestly cystic acne-free. A new staple of my skincare routine!
—Carrie, 28
Such a powerful, hydrating product. Calms my sensitive skin and reduces redness. I look forward to putting this on every night... it smells amazing!
—Marylyn, 35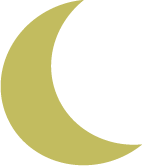 OVERNIGHT REGENERATION
Kindly Restore
An all-in-one night cream, formulated to deeply nourish, hydrate, and repair skin when it's most receptive to restoring itself— while you're asleep.
Contains bakuchiol (a gentle, plant-derived retinol), broad-spectrum CBD, blue tansy, and rosehip seed oil.
Glass packaging.